International Precision Instruments Corporation
IPiC
1206 Puerta Del Sol
San Clemente, California
92673
USA
If you would like to become
a distributor of iGAGING tools,
please contact us at:
t: (+1) 949-366-9466
t:
(+1) 949-366-5708
f: (+1) 949-366-0496
e: info@iGAGING.com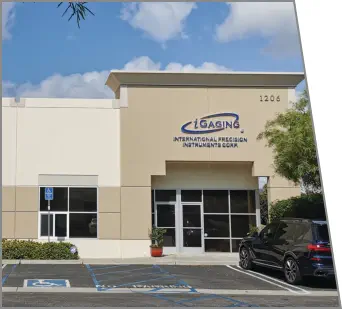 Welcome to
IPiC
At your service Since 1995
A Little About Us
IPIC - International Precision Instruments Corporation
is one of the leading precision tool importers in the
USA and North America.
With more than 30 years of experience in the tool industry,
specializing in Calipers, Micrometers, Indicators, Test
Indicators, Depth Gauges, Height Gauges, and related
items.
We are the exclusive agents for many
well-known precision tool companies in North America.
Enjoy Accuracy® with iGAGING® Tools, our in-house brand. Manufactured to
very close tolerances makes iGAGING® tools extremely accurate and reliable.
We are confident that we can provide you with the highest quality precision
tools with economical prices.
iGAGNG® tools are supplied with user manuals and have a one-year warranty.
Our inventory is located at our U.S. headquarters in San Clemente, California.
For us, providing the highest quality advanced products, excellent delivery,
and services to all our customers always come first.

San Clemente Pier, San Clemente, CA